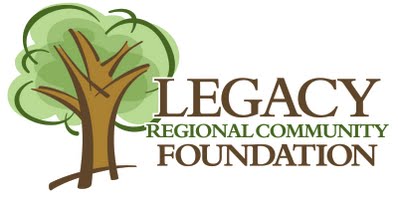 SCKMC Seeks Matching Funds
January 22, 2016
South Central Kansas Medical Center hopes to work with Legacy Regional Community Foundation to bring new physicians to the area.
Arkansas City, KS – South Central Kansas Medical Center hopes to work with Legacy Regional Community Foundation to bring new physicians to the area. The Legacy Foundation oversees charitable gifts for the hospital through their "Arkansas City Community Health Fund."
The Community Health Fund is for cash or endowment gifts to SCKMC. Cash fund gifts may be spent immediately, as opposed to endowment gifts where the main gift is never spent but permanently invested to provide income. Earnings from these investments may be used by the hospital for a variety of health related purposes, including physician recruitment.
SCKMC has been in contact with a Kansas physician interested in relocating to the Ark City area. Hospital representatives have chosen not to release the name of the physician at this time, as they do not have a signed contract in place.
"We believe this particular physician is a good match for our community needs. He not only is very experienced in providing primary healthcare, but also specializes in cardiology," said Clayton Pappan, SCKMC Chief Marketing Officer.
According to Pappan, each recruitment offers its own unique challenges. The upfront recruiting expenses for this physician are estimated to be up to $45,000. This includes recruitment agency fees, moving expenses, and a sign on bonus.
"We have been leaned on in the healthcare community to recruit physicians, whether they work for us directly or not, and to support them for their first year. The hospital has been responsible for that for every physician that's been recruited here in the last 15 to 20 years. It just becomes more and more expensive to recruit physicians, as the model moves to physicians being employed by hospitals," said Holly Harper, SCKMC's Chief Financial Officer.
This will be the first time SCKMC has needed to use funding outside of its general operations to support physician recruitment.
"The biggest difference is our availability of cash for the facility to be able to bring a physician on. We definitely have a huge need to have another physician so we can generate more revenue and have more cash for the facility. But we are at a point financially with the hospital, with the cuts we have seen from Medicare and Medicaid, that we need some assistance to make sure we get that physician in place," Harper said.

Virgil Watson, SCKMC's Chief Executive Officer, has asked the hospital's Board of Trustees to consider requesting $12,500 from Legacy's Arkansas City Community Health Fund with the possibility that the amount can be matched through additional individual donations to the Legacy fund. That request is on the agenda for the next hospital Board meeting on Thursday, January 28th.

"It is our hope that our community will understand the importance of a strong physician base and local hospital services. And through that understanding help us to match the Legacy funds," Pappan said.

Individuals interested in contributing to South Central Kansas Medical Center's Arkansas City Community Health Fund should contact Legacy Regional Community Foundation at (620) 221-7224 or donate online at www.legacyregionalfoundation.org. Legacy Regional Community Foundation is a 501(c)3 not-for-profit philanthropic organization. This means gifts to any fund held with Legacy are tax-deductible to the fullest extent allowed by law.